Lynchburg, VA Damage Restoration Experts
Family-Owned & Operated for Over 32 years
Since 1988, ServiceMaster Restore of Lynchburg has been serving Lynchburg, VA and surrounding areas with expert disaster restoration and cleaning services. Our top-notch crew is ready with 24 hour emergency services to respond to water and fire damages in both residential and commercial settings. We're committed to a quick and thorough response and are dedicated to helping you through any disaster.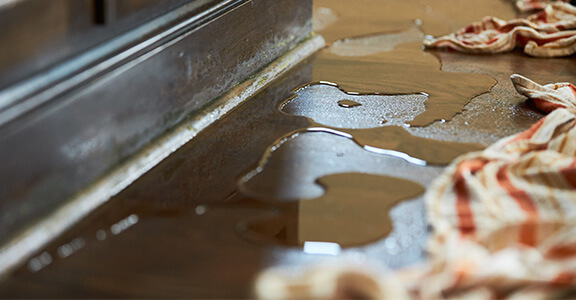 Water Damage Repair
From leaks to burst pipes to severe flood damage, we're at your side to help restore your home back to pre-loss conditions.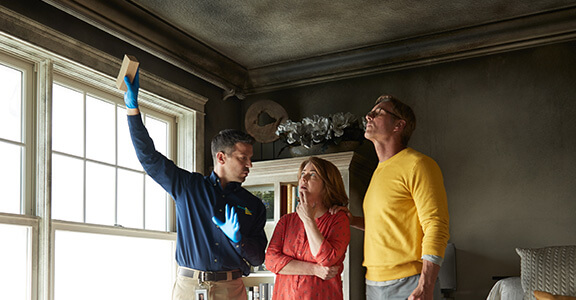 Fire Damage Repair
After a fire, we'll be there to help get your home—and your life—back, all while keeping you informed every step of the way.
Why Choose Us?
ServiceMaster Restore of Lynchburg has been providing the area with quality water damage mitigation, repair, and restoration services since 1990. Locally owned and operated by the Holt Family, they are proud to be "neighbors helping neighbors" whenever someone experiences water, fire, or mold damage. They are trusted by many local insurance companies for property restoration because of their stellar reputation and commitment to ongoing training and high workmanship standards.
Committed to helping guide you through crisis to resolution
Comprehensive training and certification
Ensuring customer satisfaction
Don't Know What to do Next? We Do.
We're ready to restore your home or place of business after any disaster.
Our trained and well-equipped experts respond to your emergency needs, 24/7/365.
With you as our priority, we say what we do and do what we say.
Proudly Serving the Greater Lynchburg, VA Area
Amherst
Appomattox
Buena Vista
Campbell
Danville
Halifax
Lexington
Lynchburg
Nelson
Pittsylvania
Rockbridge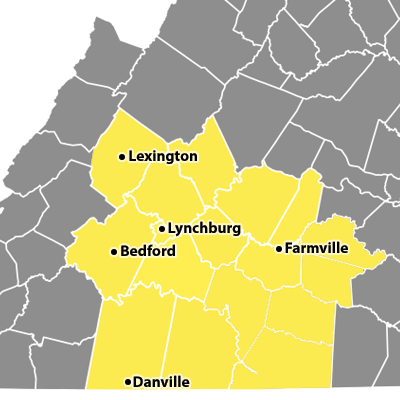 ServiceMaster Restore of Lynchburg proudly provides damage restoration services to Campbell, Amherst, Appomattox, Bedford, Hailfax, Nelson, Pittsylvania, Rockbridge Counties, VA.